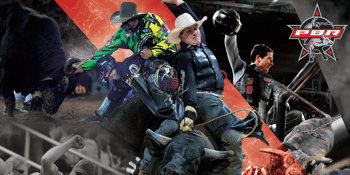 Great Western Hotel
PBR Great Western Hotel Challenge
Great Western Hotel (Rockhampton, QLD)
Saturday, 18 May 2019 6:00 PM
In a sport where there are no time outs, no towels to throw in and there is only one man, one bull and 8 desperate seconds that will keep you on the edge of your seat from the first ride of the night right through to the last, welcome to the world of the PBR.
Saturday, May 18th will again see the PBR return to where it all started 12 years ago, the Great Western Hotel, home of the first PBR Australia National Finals.
With $10 000 in posted prize-money, many of the nation's most extreme bucking bulls, the May 18 event will attract the most accomplished bull riders from around the nation. Winning a PBR event at the Western rates highly amongst our athletes and it's by no means and easy event to win with the caliber of bull riders it will attract.
Every bull rider in this country over the last 2 decades would have competed at this venue at one stage or another in their careers, yet today it is more recognized as a breeding ground for the up and coming PBR Riders like the 2018 PBR Australian Champion, Aaron Kleir.
Kleir, began competing at this venue as a junior as have many of our current riders. It's an integral pathway for riders to progress through the system to reach the PBR level, yet at the same time the intimate arena setting delivers a spectator experience as good as any.
Fans can once again expect the unexpected with headline entertainment that will have the Great Western bulging out its seams with the ultimate in action sports combined with high end Live Music Acts, the perfect formula for one hell of a party.
This is an event not to be missed, tickets will go fast so get in early to avoid disappointment.